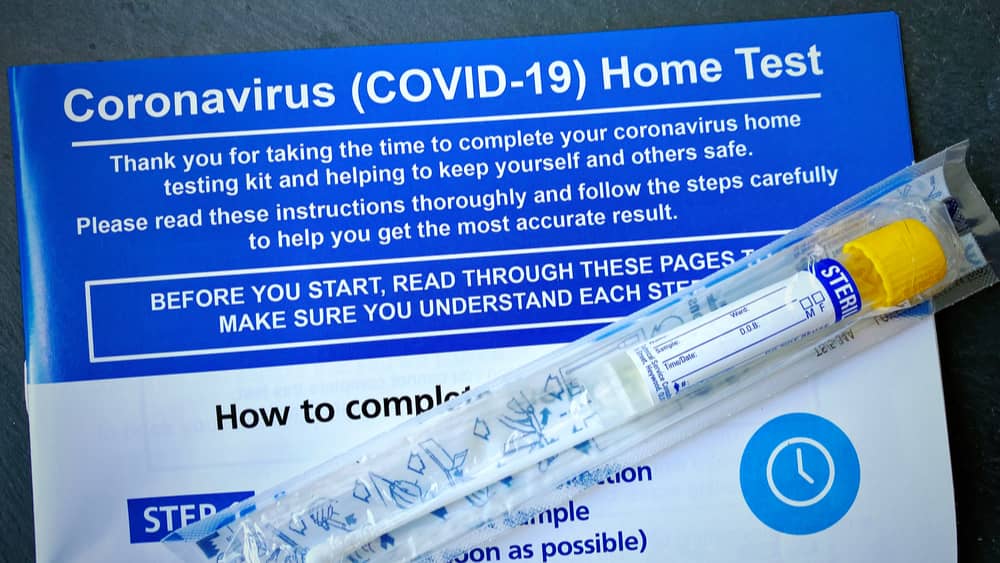 One day ahead of the scheduled rollout of free COVID-19 tests distributed by the Biden administration, Americans are able to place orders for their free test kits through a form posted by the U.S. Postal Service. The White House announced last week that it would publicly launch the site covidtests.gov on Wednesday, 1/19. However, by Tuesday morning the site was up and running.  By early Tuesday afternoon, more than 500,000 users were visiting the test website. Every household is eligible to order four rapid antigen COVID-19 tests for free, to be delivered by the Postal Service, which will begin shipping tests in late January.
White House press secretary Jen Psaki told reporters on Tuesday: "It will officially launch tomorrow morning. It's in the beta testing phase right now."   A White House official said in a statement that the website is running at "limited capacity" as the government works to troubleshoot potential issues ahead of its formal launch Wednesday. An announcement was added to the webpage on Tuesday afternoon, saying that the administration has "tests for every residential address in the U.S." and urged Americans to "check back tomorrow if you run into any unexpected issues."
The White House also says it plans to launch a hotline that will allow Americans to order their own tests over the phone, if they have difficulty ordering on the website. Orders of the COVID-19 tests will be delivered for free via first-class mail. .
Editorial credit: stocksre / Shutterstock.com